Farm holidays in Pusteria Valley on the new farm Leimgruberhof
Welcome! We – that is Lorenz Lechner with his wife Roswitha and the children Julia, Anna and Jonas – are pleased that you are visiting the website of our farm in the beautiful Pusteria Valley. Take a few minutes and let yourself be inspired by the images and the information about our farm, with its cosy holiday apartments in Terento. But watch out! Looking at the beautiful pictures and reading about a brilliant holiday on our farm Leimgruberhof may trigger the spontaneous desire to travel! In that case, please contact us as soon as possible, so together we can plan your dream holiday in South Tyrol.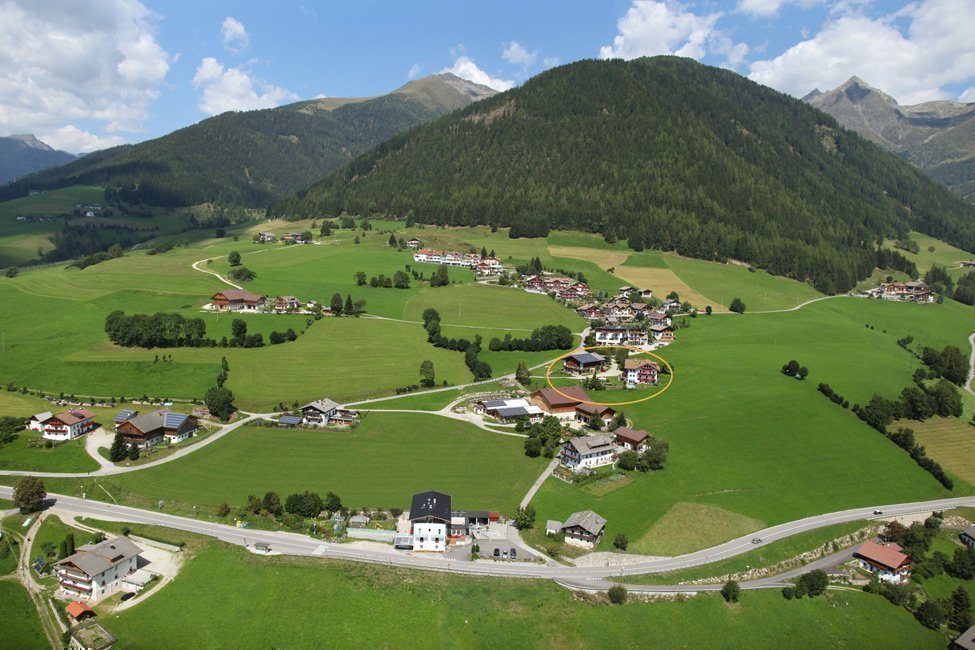 Comfortable and spacious holiday apartments in Terento on the Farm Leimgruberhof
Our three spacious apartments in Terento are ideal holiday accommodations for 2-6 persons. The comfy and welcoming interiors after only a few moments will give you the feeling of being at home during your vacation. Here you will spend individual vacation days, which are mainly characterized by beautiful natural landscapes, pure relaxation and lots of fun. The apartments combine the traditional South Tyrolean style with modern living elements. The view from the balconies is stunning: in the south you'll see the Dolomites, in the north and west the Terner Mountains and the Sarentino Alps.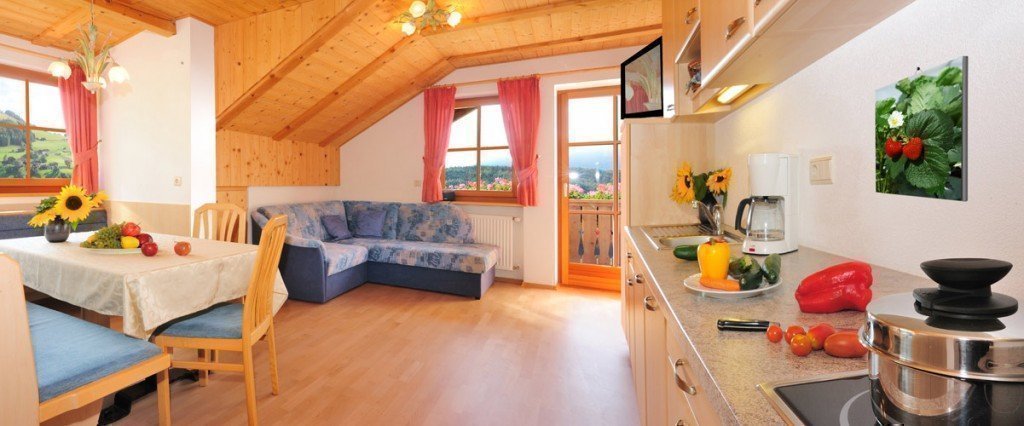 Varied farm holidays for families in the Pusteria Valley
During your holidays on a farm in the Pusteria Valley no day will be like the other! Especially your children will find a true treasury of recreational opportunities. Our own kids are looking forward to meeting their new playmates and to showing them the farm and the surrounding area. The many farm animals are an absolute highlight for our young guests. In the meantime, you can finally enjoy your well-deserved vacation to the fullest!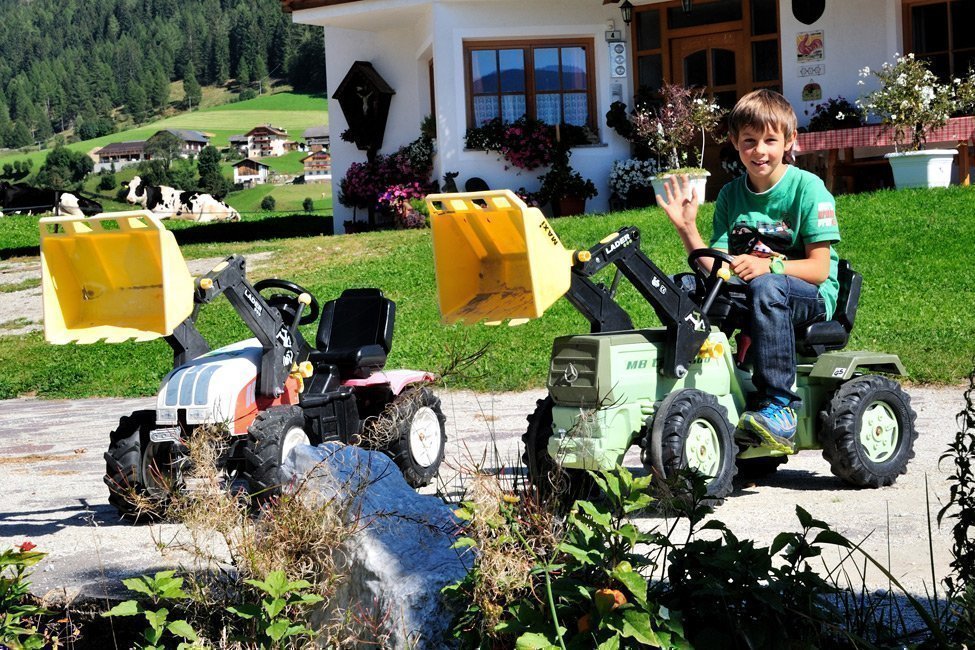 Holidays in the sunny village of Terento – Pusteria Valley / South Tyrol
In summer and winter on our farm in the Pusteria Valley boredom only arises if you look for it. Otherwise, there is always something to do. In the warm months you will live in the heart of a hiking paradise, with plenty of natural wonders and historical sites. Winter transforms the area around the holiday apartments in Terento into a brilliant winter sports area, which leaves nothing to be desired.