Farm holidays with children in the Pusteria Valley / South Tyrol
We have three children and know what it takes to organise a family holiday, where everyone gets what he wishes for! Therefore it is very important to us to offer your family everything you need to feel good here with us on the farm Leimgruberhof. Faithful to the motto: "If the kids are busy, the parents have time off", we offer our little guests numerous ways to play and have fun every day with. On the great playground on our farm Leimgruberhof – with trampoline, sandpit, the three kids' tractors and spacious playing lawn – time will fly. Fun family excursions will take you, for example, to the climbing garden in Issengo close to Terento – great fun for young and old!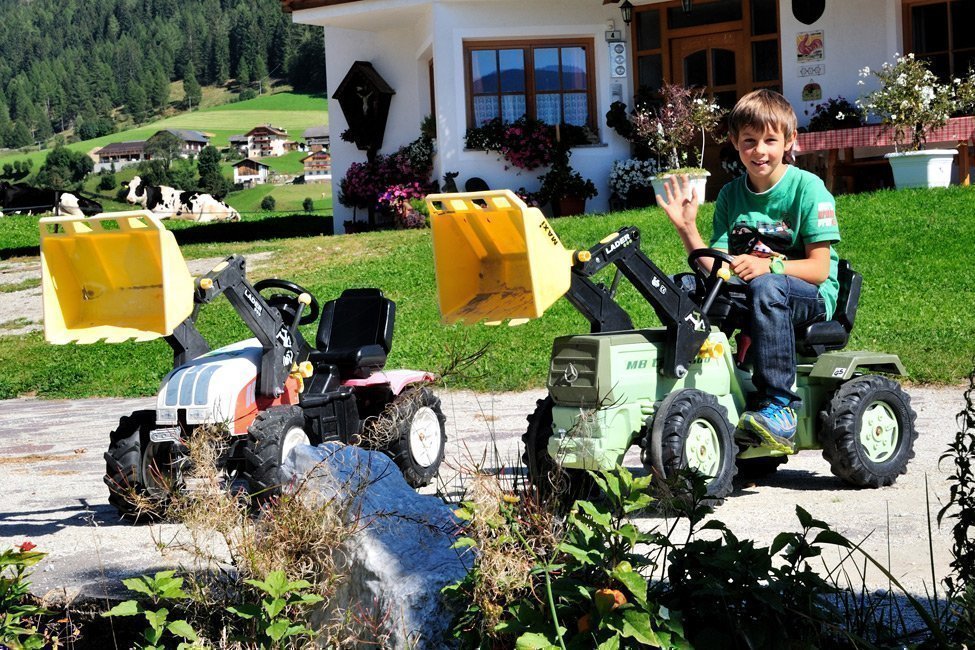 The farm animals on the farm Leimgruberhof – a daily highlight for children
Dealing with the farm animals is one of the most popular activities for children. It is a joy to see how they take care of the animals, with how much devotion and enthusiasm the kids deal with them. Furthermore, children learn a whole lot – responsibility, caring, and the realization that a calf, a dog or a rabbit is actually connected to a lot of work.
Rest and relaxation for the parents – Family holidays, as they should be
Of course, parents and their offspring can also join the adventure "farm life", but don't forget to relax and rest! The kids are moving in a safe environment, so you can completely unwind with a satisfied smile on your face and recharge your batteries.