Holidays in Terento – the sunny paradise in the Pusteria Valley
Summer and winter, the sun shines an average of eight hours a day on the charming mountain village of Terento. Thus, the hamlet in the Pusteria Valley is also called the "sunny village" – some even say jokingly that the sun never sets in Terento. But besides the sunshine, our town has to offer so much more. The 1,700 residents of the community live in the heart of a beautiful mountain panorama, which among nature lovers and hiking enthusiasts is considered one of the most striking regions in the country. The so often vaunted South Tyrolean hospitality is at home here – people are always smiling and ready for a little chat.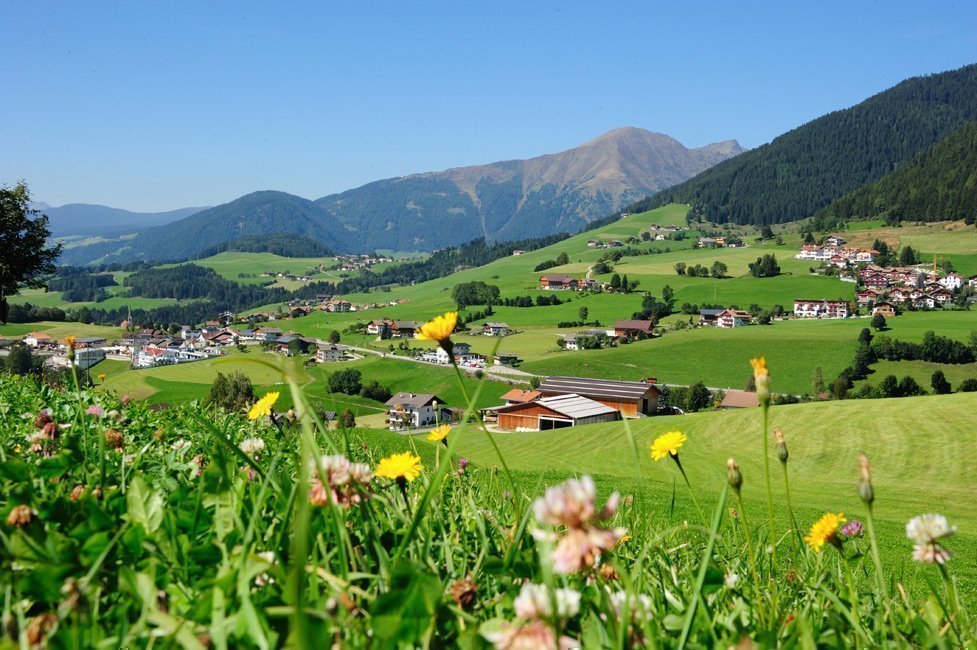 The name "Sunny Village" is a sign of how beautiful Terento is
From our farm Leimgruberhof it is only a short walk to the picturesque mountain village. Here you will not only find various shops, but you can also admire the historic buildings, testimonies of the long history of this parish. Terento is thanks to its beautiful location a great starting point for exploring the picturesque alpine landscape of the Pusteria Valley. In Terento you can experience the sunny side of South Tyrol – simply magical!