Holidays in the Pusteria Valley – The green valley in South Tyrol
In the holiday apartments in Terento you will live within one of the most fantastic holiday regions of our country – the Dolomites! The entire municipality covers an area of 2,071 km², the main town is Brunico. It is above all the unspeakably beautiful nature parks – such as the Rieserferner Ahrn, the Sesto Dolomites or the Fanes-Senes-Braies nature park – that offer natural spectacles which are truly impressive.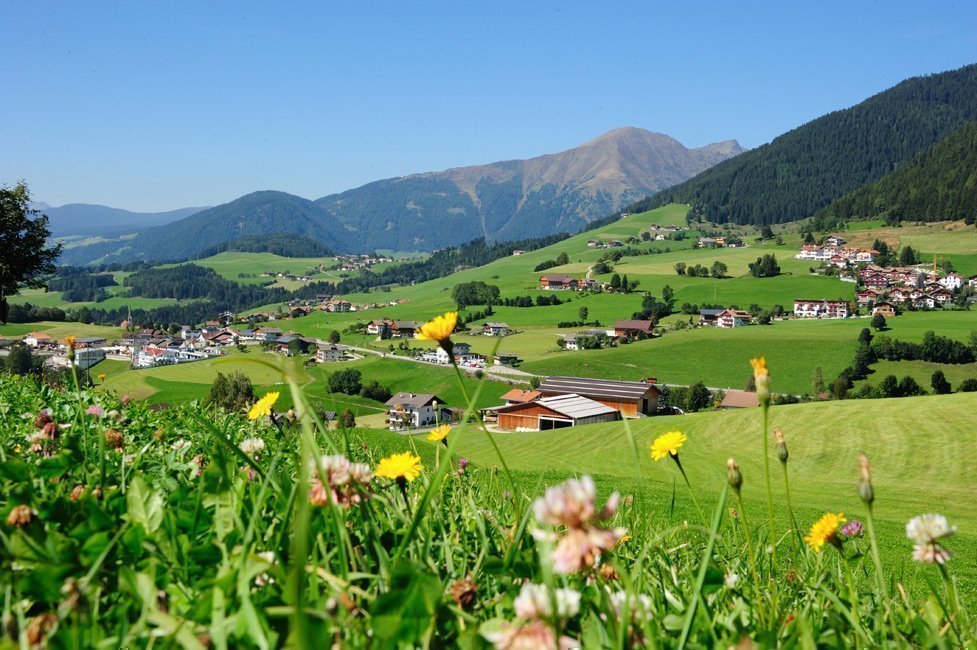 Hiking and other pleasures in the Pusteria Valley
Numerous hiking trails lead visitors to fabulous vantage points, where the largest sundial in the world – the Sesto Sundial – is probably the most spectacular highlight. The earth pyramids, the waterfalls of Reinbach or the Lake of Braies are other unforgettable natural wonders. Attractions that tell of the history of South Tyrol line the trails and all are worth a visit.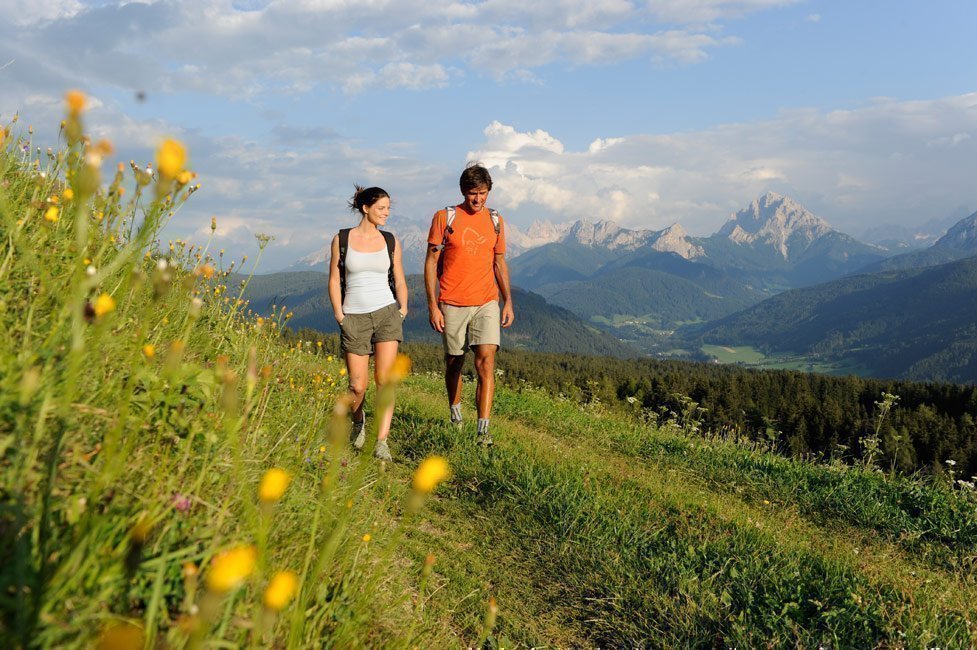 Theme excursions and attractions around Terento
For example, the famous Mill Path will not only take you through the fabulous alpine scenery, but also past witnesses to bygone days! Five old mills line the trail and provide interesting insights into the life back then. There are also natural attractions to admire here. The fabled earth pyramids raise their chalk-white peaks up into the sky. A real eye catcher!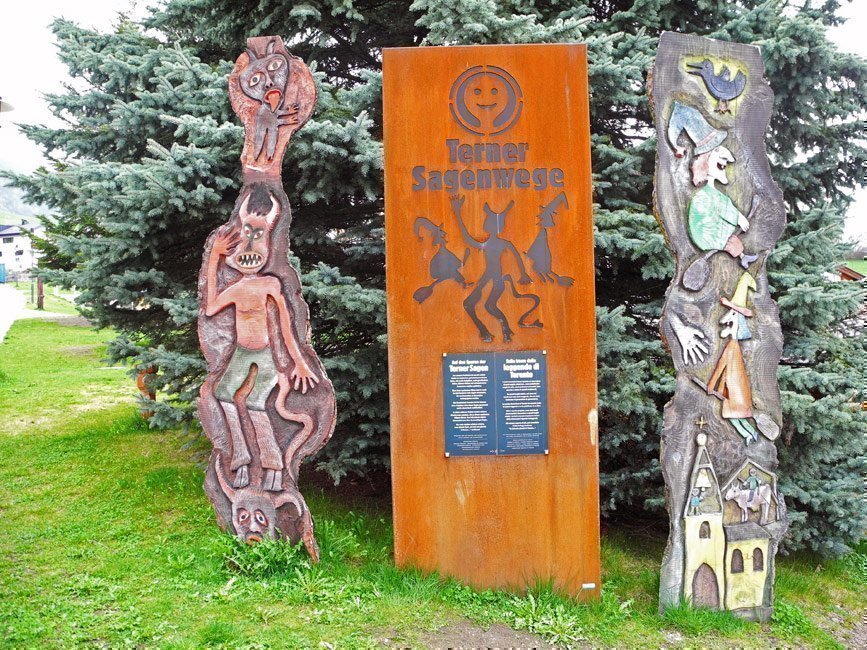 One of the newly constructed six Legend Paths should also not be missing on the walking menu. Information signs provide lots of interesting facts about witches, devils and red-hot stones. Even a warlock appears to have lived here a long time ago! Still today, miraculous stories are being told about him …
Equally enchanting and idyllic is a hike to the lodge Tiefrastenhütte on the lake Tiefrastensee. On the smooth water surface the summits reflect, which especially for amateur photographers represents a great motif. A visit to the alpine huts, such as the Pertinger Alm or Astnerbergalm, is a must.
Holiday events in the Pusteria Valley
Ancient traditions and exciting events are also awaiting you during your farm holidays in the Pusteria Valley. Processions, concerts, fire-fighter celebrations, music festivals, village parties and the annual cattle drive are just a few of the festivities which you can experience here. Culture lovers should definitely visit the Messner Museum in Brunico and the Folk Art Museum in Teodone. The numerous ruins, castles and chapels are of course also well worth a visit.